TRAINING COURSE SUSTAINABLE MOBILITY
The Sustainable Mobility Program is designed for participants who are interested in traffic planning,ƒ consulting for municipalities, transport solutions, sustainable infrastructure and city planning.
It is obvious that transportation and traffic with its energy consumption and emission have a negative effect on environment. Traffic plays a key role in air pollution and global warming. WSEIN's aim is to develop traffic planning systems that meet the needs of community and at the same time sustain Earth's ecosystem. This matter starts with Sustainable Cities. World Sustainable Energy Institute collaborates with more than 70 countries and including municipalities, decision makers, companies, organisations and institutions.
TARGET GROUP
Representatives (Mayors) of Communities and Cities
Duration (3 Days)
1 Day Workshop
1 Day Excursion
1 Day Visiting City of Vienna
Location
Workshops in 4 or 5 stars Hotel in Vienna – Austria
Course Subjects
Principles of Traffic Planing
Energy in Transport Systems
Practical problems of Traffic
Environmental Impacts
Solutions for Cities
Solutions for Companies
EXPERTS
Univ. Prof. Hermann KNOFLACHER
University professor of the Institute of Transportation at Vienna University of Technology, Austria
MSc. Gökhan YILDIRIM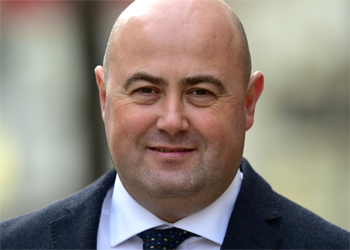 DOWNLOADS
Program
Program Details
Registration Form
WSEIN Training Program 2017